Panoramio from Google Reviews



| | |
| --- | --- |
| Editor's Overall Rating: | |
| Average User Rating: | |





| | |
| --- | --- |
| Quality of Sharing Features: | |
| Range/Quality of Prints and Gifts: | |
| Other Features: | |
| Ease of Use / Navigation: | |
| Ease of Joining / Registration: | |
| Customer Support: | |
| Value for Money: | |
| Overall Star Rating: | |
PAGE 1: Displaying Reviews 1 - 2 of 2
Good bye, Panoramio
23 December 2013
Reviewer: Pink Panther from Europe
156 of 344 people found this review helpful
Do not !! join Panoramio - unless you want to join G+ too.

In the summer of 2013 Google introduced a so called "new design" and at the same time started disabling Panoramio with all kinds of bugs - most likely not to improve Panoramio but mainly in order to make Panoramio users move their photo-accounts to Google +.

Apparently Google has collected enough photos for Google Earth and therefore Panoramio users are no longer needed.

Terrible custumer support - very bad management - never ending problems with bugs for about 6 months now.

Many users are leaving Panoramio - some are joining flickr - which seems to be in the same sad state from what I read here - some have joined ipernity com.

In summary, I would not recommend Panoramio from Google to a friend.
Was this review helpful? Yes or No

Read Comments
Panoramio from Google: Get your photos in Google Earth!
14 March 2011
Reviewer: Ctyonahl from USA
183 of 409 people found this review helpful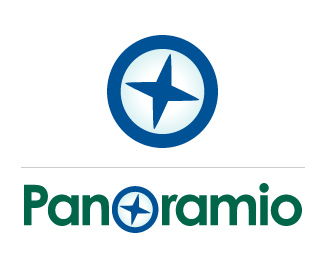 This is an amazing website! Anyone can upload their photos and within a couple of days, they are in Google Earth! This is a wonderful way for amuature photographers, and experts, to share their photos and get them seen by the public. I highly recommend signing up for this website. Please note that this is not a photo sharing website like Picasa Web Albums or Flickr, but a way to get your photos in Google Earth and viewed by people all over the world.

In summary, I would recommend Panoramio from Google to a friend.
Was this review helpful? Yes or No

Read Comments
» Click here to visit Panoramio.com
or
« Back to the rest of our Photo Sharing Websites Reviews